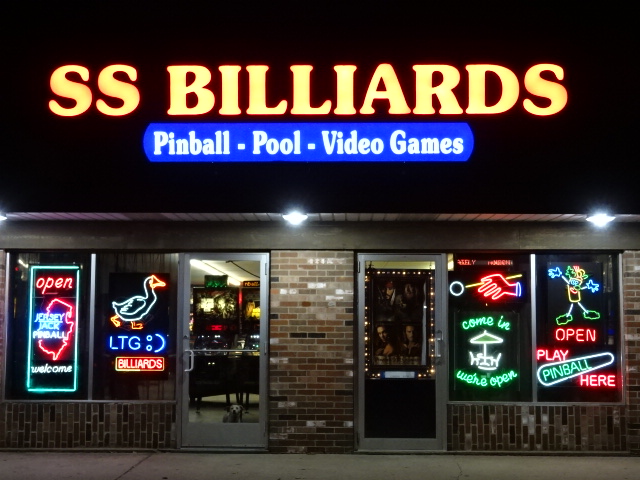 Godfather Collector Edition Pinball Machine here now. Only collector edition on location in Minnesota
Coming Soon Pulp Fiction Pinball Machine by Chicago Gaming Company & Play Mechanix Pinball
There are 22 pinball machines. With an assortment of price per play. One 25¢ a game, six at 50¢ a game, seven at 75¢ a game 3 for $2, two at $1 a game three games for $2, five at $1 a game six games for $5, and one at $1 a game. A good assortment for any budget.

We do tech support for Chicago Gaming Pinball Remakes. Their complete line up here.
Godfather Collector Edition pinball machine is here now.
Pulp Fiction Pinball machine coming soon.
5 Nine Foot Pool Tables Here

SS Billiards has been serving the Twin Cities for over 50 years, providing a safe, friendly place for friends and families to relax and have fun. Whether you prefer playing at one of our five regulation sized pool tables, enjoying the large collection of pinball machines, usually around 20. And some video games.

We are not a bar, and it shows in the atmosphere of SS Billiards - both in our well-maintained facilities and our friendly staff. We have been family owned and operated since we opened our doors in 1972, and thank you all for your support over the years.

SS Billiards is located just south of downtown Hopkins Minnesota in the Westbrooke Square mall -- 732 11th Avenue South, Hopkins MN 55343.
Our hours are noon to midnight Monday through Saturday and noon to 10:00 pm on Sunday.

We are open normal hours Memorial day and Labor day weekends,